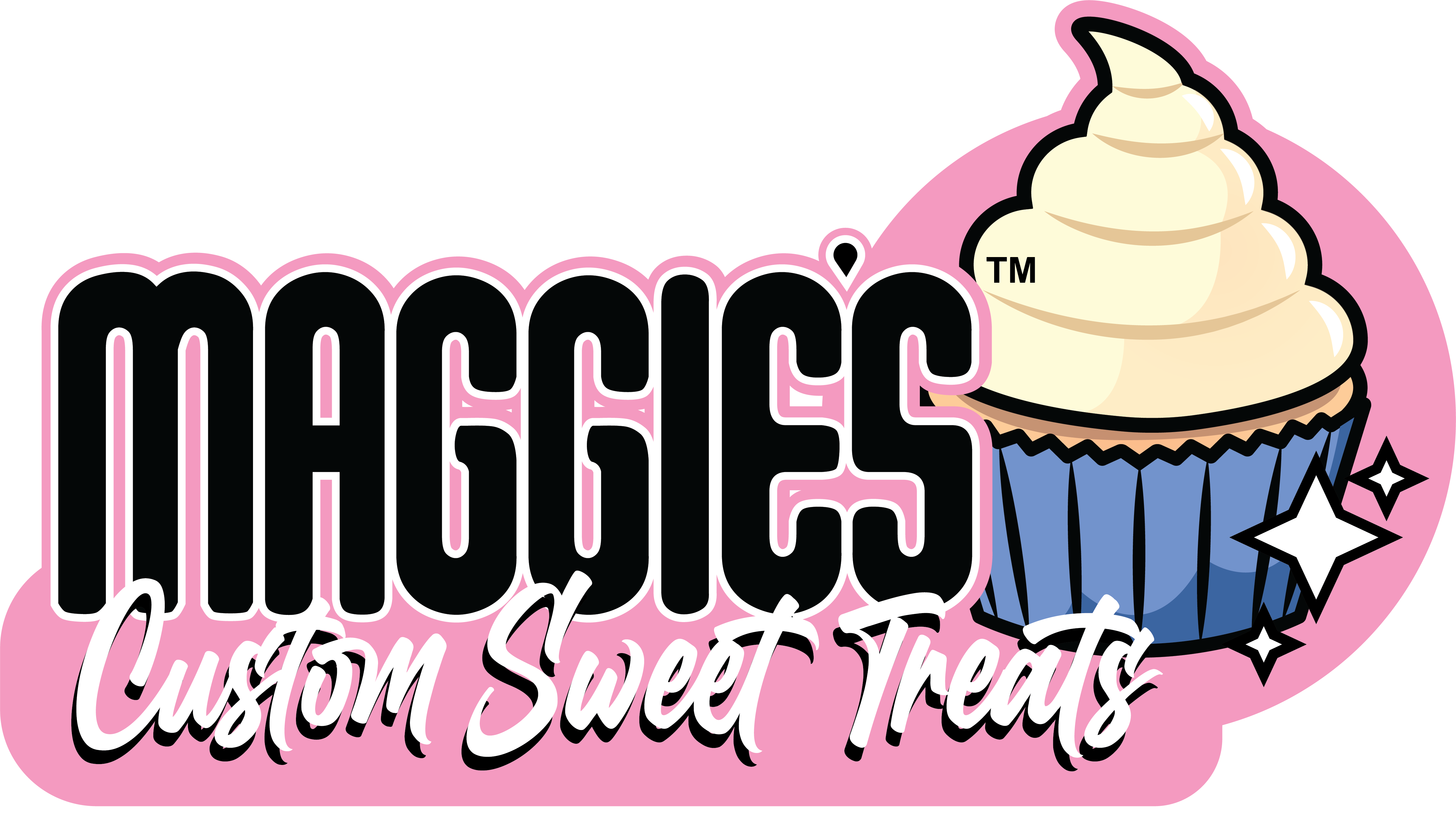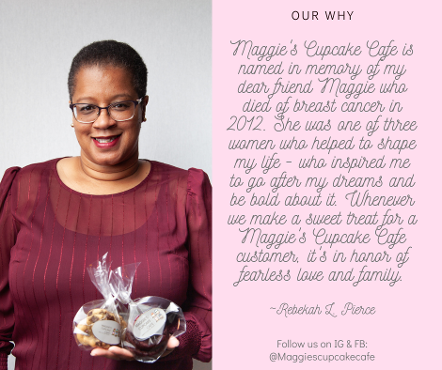 Our CEO and Chief Bakeologist, Rebekah L. Pierce, opened the virtual home-based bakery in February 2020 right before the world shut down due to the COVID-19 virus. As part of RLM Services' brand collection, Maggie's is a reflection of our mission to connect people through the love of art, storytelling, and food.
Rebekah named Maggie's Cupcake Café (now Maggie's Custom Sweet Treats) in the memory of "my dear friend Maggie Maynard who died of breast cancer in June 2012," states Rebekah. "Every sweet treat we make is a reminder of the power of love and those shared moments with our big mamas, mamas, grandmothers, and aunts in the kitchen cooking up or baking a pot or cookie sheet of love."
At Maggie's Custom Sweet Treats (MCST), sweet treats are made with the freshest ingredients and with a lot of love. Orders can be placed on all its social media platforms or via the website, https://maggies-cupcake-cafe.mailchimpsites.com/.
Delivery is only available in the Richmond & Petersburg, Virginia areas Wednesday-Saturday from 3p-8p.
Follow MCC on its social media:
IG/ @maggiescupcakecafebakery
FB/ @maggiescupcakecafebakery
TikTok/@maggiescupcakecafe